Discover more from Storefront Rebellion
Reviews and commentary about theater in Chicago from critic Kris Vire.
An update from Kris
With thanks for your support.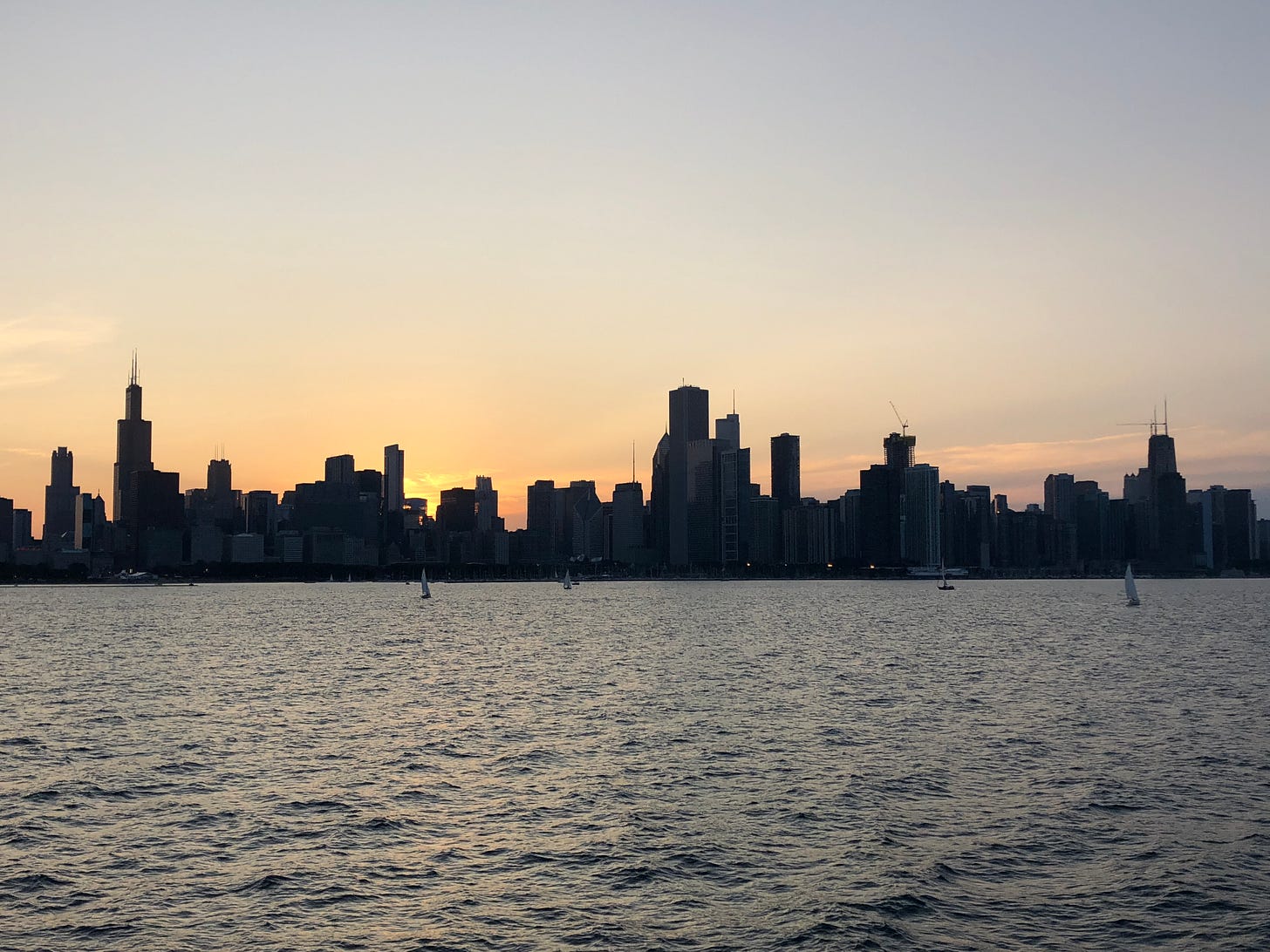 Hello friends,
I wanted to send a quick update to thank you for being a Storefront Rebellion subscriber, and to let paying subscribers know that I've paused billing for now.
It seems clear that the newsletter is going to be sporadic at best until theater returns to normal, so I'm turning off paid subscriptions as of today. If you were paying monthly, you won't be charged again until we have more regular content again; if you were an annual subscriber, the time remaining on your subscription today will be the time remaining on your subscription when I unfreeze billing.
I can't emphasize enough how much I appreciate the support of subscribers who choose a paid option. Illinois took so long getting its Pandemic Unemployment Assistance site up and running that y'all were basically my only income for a few months. (Free-level subscribers, y'all are awesome too, and nothing is changing for you.)
Links
• Last month I wrote about Manual Cinema's tenth-anniversary celebration for Chicago magazine. Also there, I wrote about how science and nature museums like the Field and Shedd Aquarium are handling "high-touch" exhibits as they reopen, and how the guest experience will change.
• At the Reader last week, Kerry Reid wrote a thorough, almost exceedingly fair report on what happened this summer at Pride Films & Plays, where founder David Zak stepped down after a flurry of allegations on social media. It's worth a read.
• The New York Times wrote yesterday about the first Equity-approved indoor shows set to take place, all at theaters in New England, where virus levels are reportedly low. Illinois's virus numbers, on the other hand, are headed in the wrong direction, Block Club reported yesterday.
• My former Time Out colleagure A.A. Dowd, now the film editor at The A.V. Club, wrote at length yesterday about his publication's tough decision that it wouldn't be reviewing The New Mutants, which opens in theaters this week, because Disney declined to offer a Chicago critics' screening or downloadable screeners. The A.V. Club editors decided they weren't comfortable asking staff or freelancers to attend a multiplex showing on assignment:
Last week, we published an interview with scientific experts on the dangers of going to the movies now, during a pandemic that is in no way under control. They did not mince words: There's a very good chance you could get sick. And that's a risk The A.V. Club will not be taking to review a movie, any movie, even one that will satisfy our burning curiosity about a long-delayed comic-book blockbuster that sounds more like A Nightmare On Elm Street III: The Dream Warriors than First Class. We are, in fact, adopting the official policy of only reviewing films our writers can safely watch, whether in a socially distanced press screening or with a digital screener. And yes, that applies to all our writers, even those willing to take the risk for an assignment, because we're not willing to monetize that risk, either.
The editors of two other Chicago-based film publications, RogerEbert.com and The Spool, said that they would be forgoing New Mutants reviews for the same reason, as did the film critic for the Boston Globe.
That critics at major film publications are skipping reviews of wide-release films because they aren't comfortable going to the movies feels like an indicator of the degree of difficulty we're going to face getting audiences back to live theater.
But that NYT article above also indicates that the weirdest production ever of Godspell—which is saying a lot—has sold out its socially-distanced run in Massachusetts, so who knows. I'll just be over here adding to my ever-growing mask collection. Stay safe, everyone.