Review: "HeLa" at Sideshow Theatre Company
Cancer, the stars and space for hope in an affecting journey to the final frontier
Welcome, Storefront Rebellion charter subscribers, to the first Chicago theater review delivered direct to your inbox from me, Kris Vire. Have feedback for me? Reach out at kris@krisvire.com. Let's get to it.
---
HeLa
at Sideshow Theatre Company/Greenhouse Theater Center: Cancer, the stars and space for hope in an affecting journey to the final frontier
Theater review by Kris Vire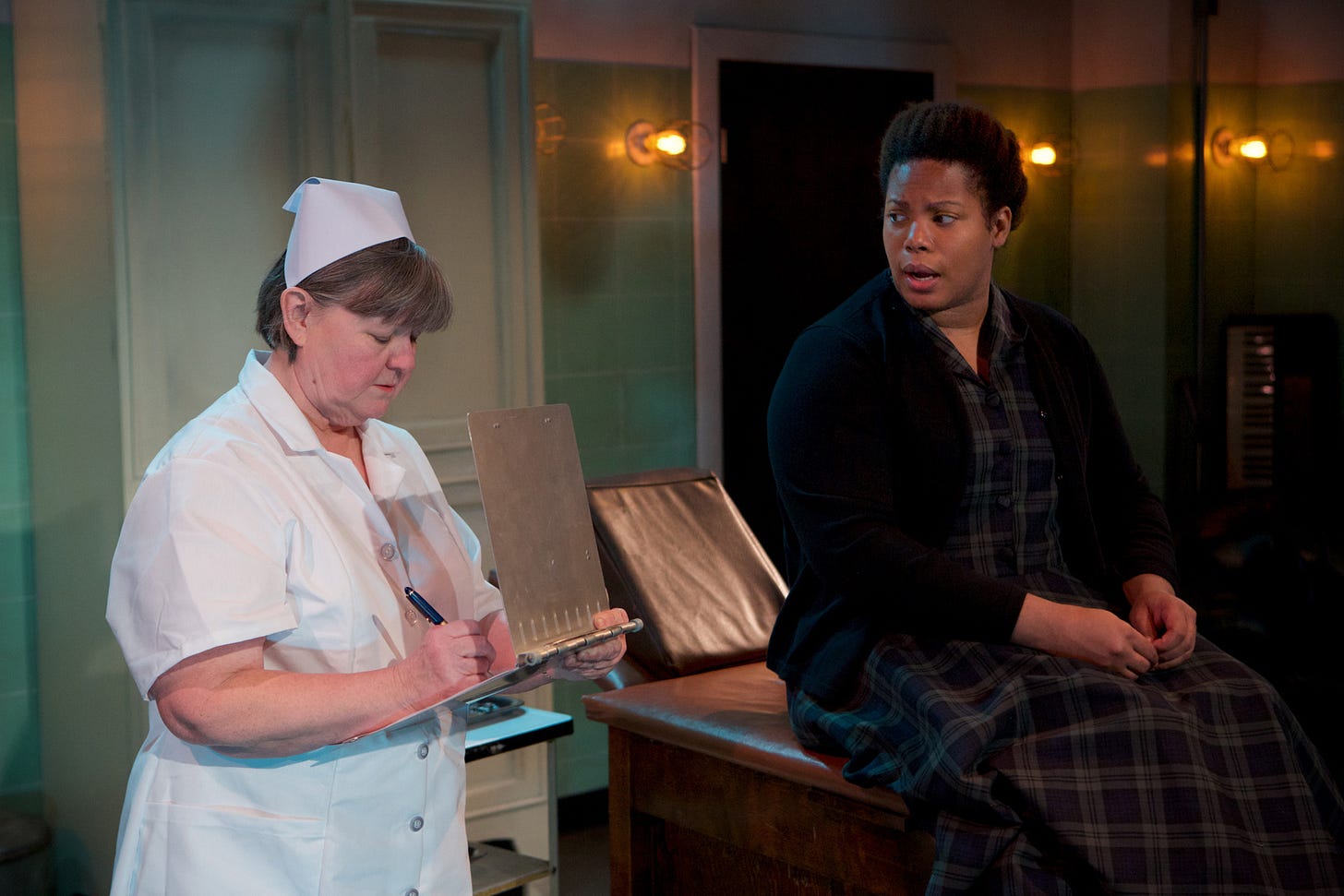 The story of Henrietta Lacks's cells is better known now than it was a decade ago. That's largely thanks to science writer Rebecca Skloot's 2010 book, The Immortal Life of Henrietta Lacks, and the 2017 HBO adaptation of the same name, which starred Oprah Winfrey as one of Lacks's daughters. What remains remarkable is that Lacks's own family didn't know the story until more than two decades after her death.
Lacks, a 30-year-old black mother of five, was diagnosed with an aggressive form of cervical cancer at Johns Hopkins Hospital in Baltimore in 1951. Cells from a biopsy demonstrated a previously unseen ability to survive and continue to reproduce outside of Lacks's body. A Johns Hopkins researcher cultivated the cells and began to make them available for research.
The cell line, nicknamed HeLa, survives to this day though Lacks herself died the same year she first visited the hospital. Her cells have been instrumental in countless medical advances over the decades since—but they were taken from her and distributed without Lacks's knowledge or consent.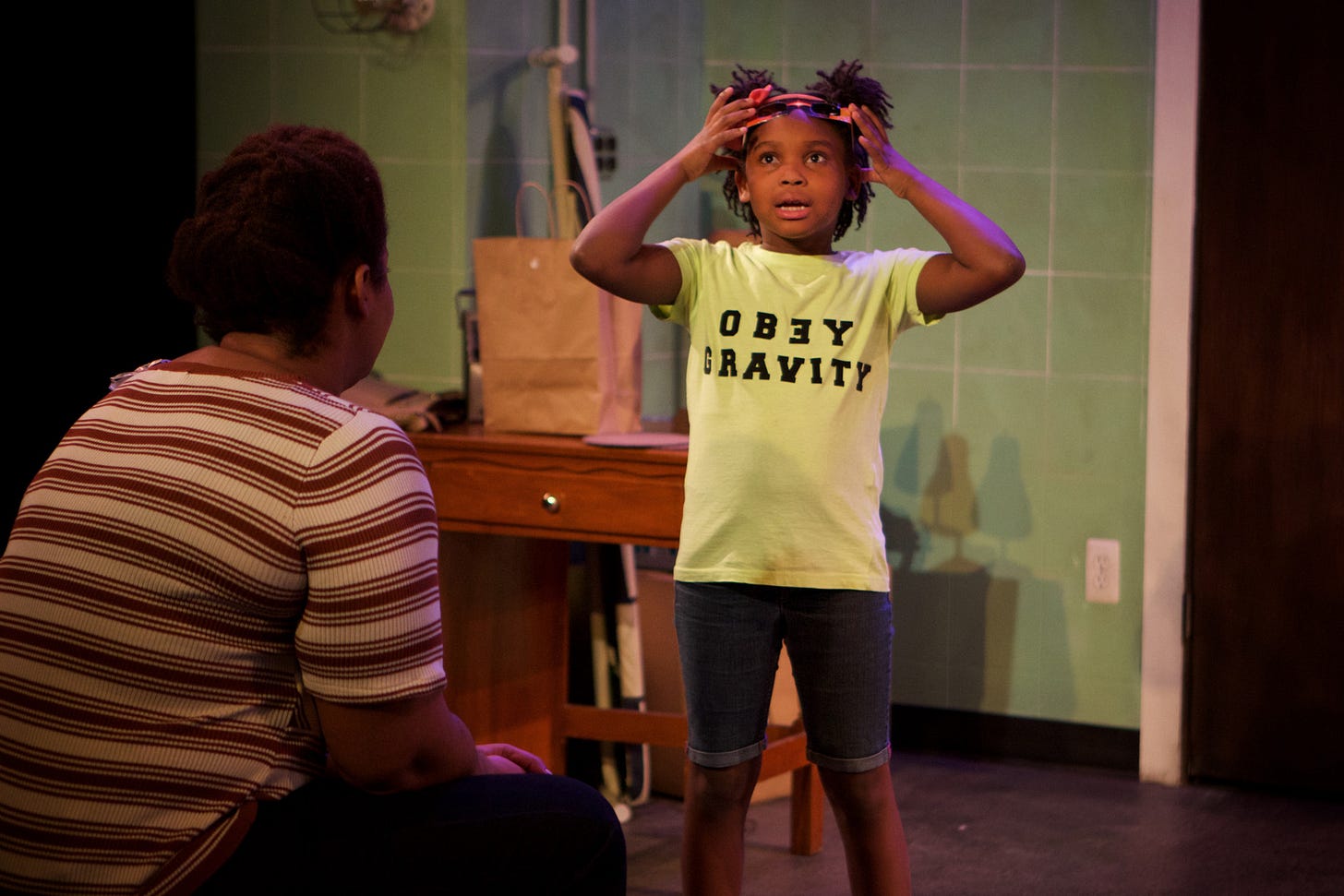 Playwright J. Nicole Brooks takes Lacks's story as one of several jumping off points for her uneven but frequently affecting new play, commissioned, developed and produced in this world premiere by Sideshow Theatre Company. Brooks interweaves imagined scenes of Lacks (Nicole Michelle Haskins) enduring brusque doctor visits and excruciating hospital stays with a 1980s-set thread about a science-loving little girl on Chicago's West Side.
It soon becomes clear that the girl (played by the preternaturally precocious child actor Ayah Sol Masai Hall) has recently lost her own single mother to cancer, and is in the care of her auntie Bird (Haskins again), who was unprepared to become a parent.
And then there are the Afrofuturistic interludes with a soliloquizing space traveler (Deanna Reed-Foster), who waxes philosophical about the life she left behind on the "little blue dot" and the pioneering, but lonely, existence she's found as a sort of Woman-in-the-Moon. (The imagery of David Bowie's "Space Oddity" serves as a leitmotif across the play.)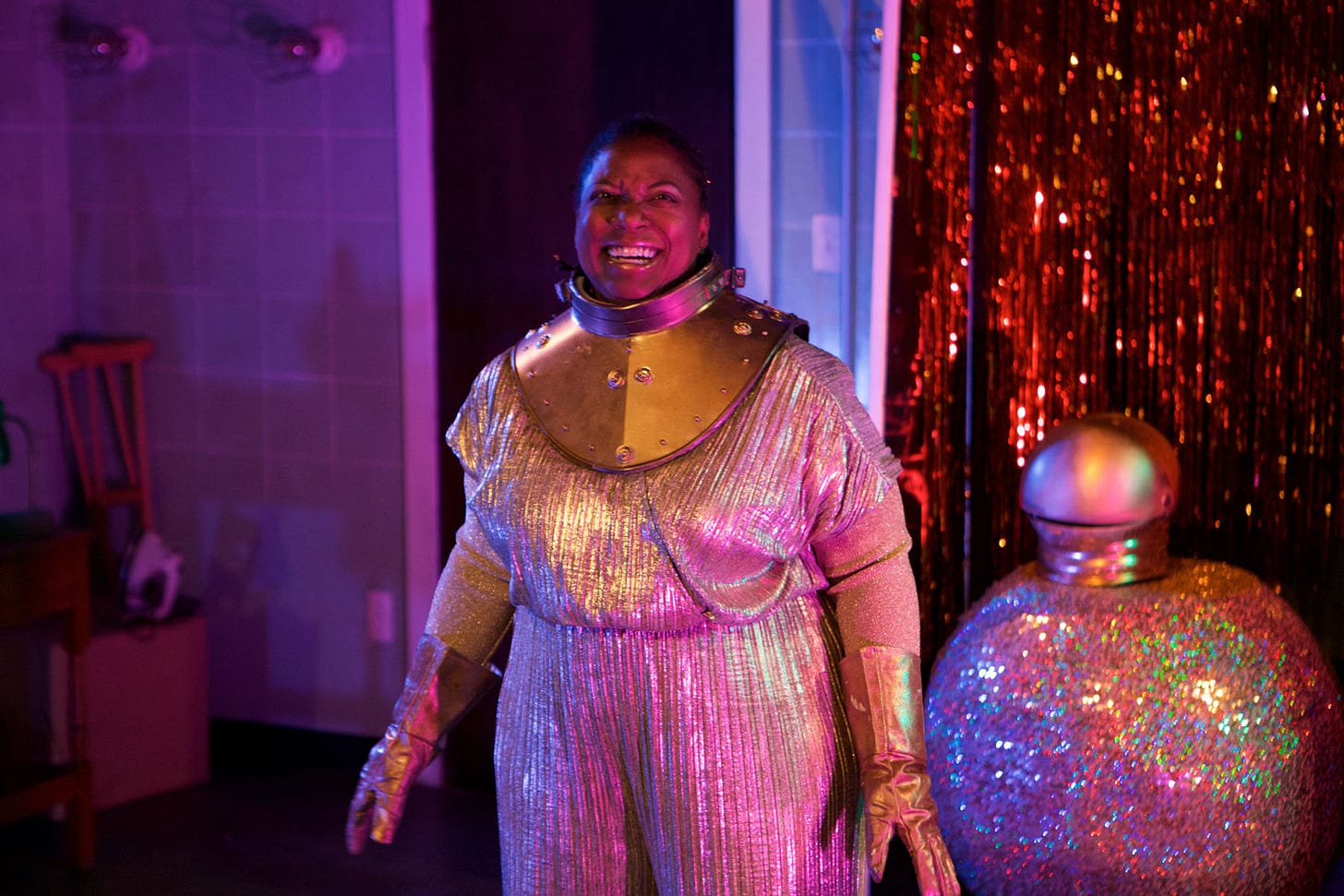 The true identity of Reed-Foster's character remains a mystery until the play's final moments. But then, so does Lacks. Brooks keeps the reveal of Henrietta's—and HeLa's—destiny close to her vest until near the end—going so far as to bleep out all in-scene mentions of the name Henrietta Lacks.
It's an oddly distancing choice, and one that will make piecing together these disparate strands that much harder for viewers who don't already know the Lacks story. Even for those who do, I'm not sure Brooks and director Jonathan L. Green have quite made a cohesive whole of these three storylines.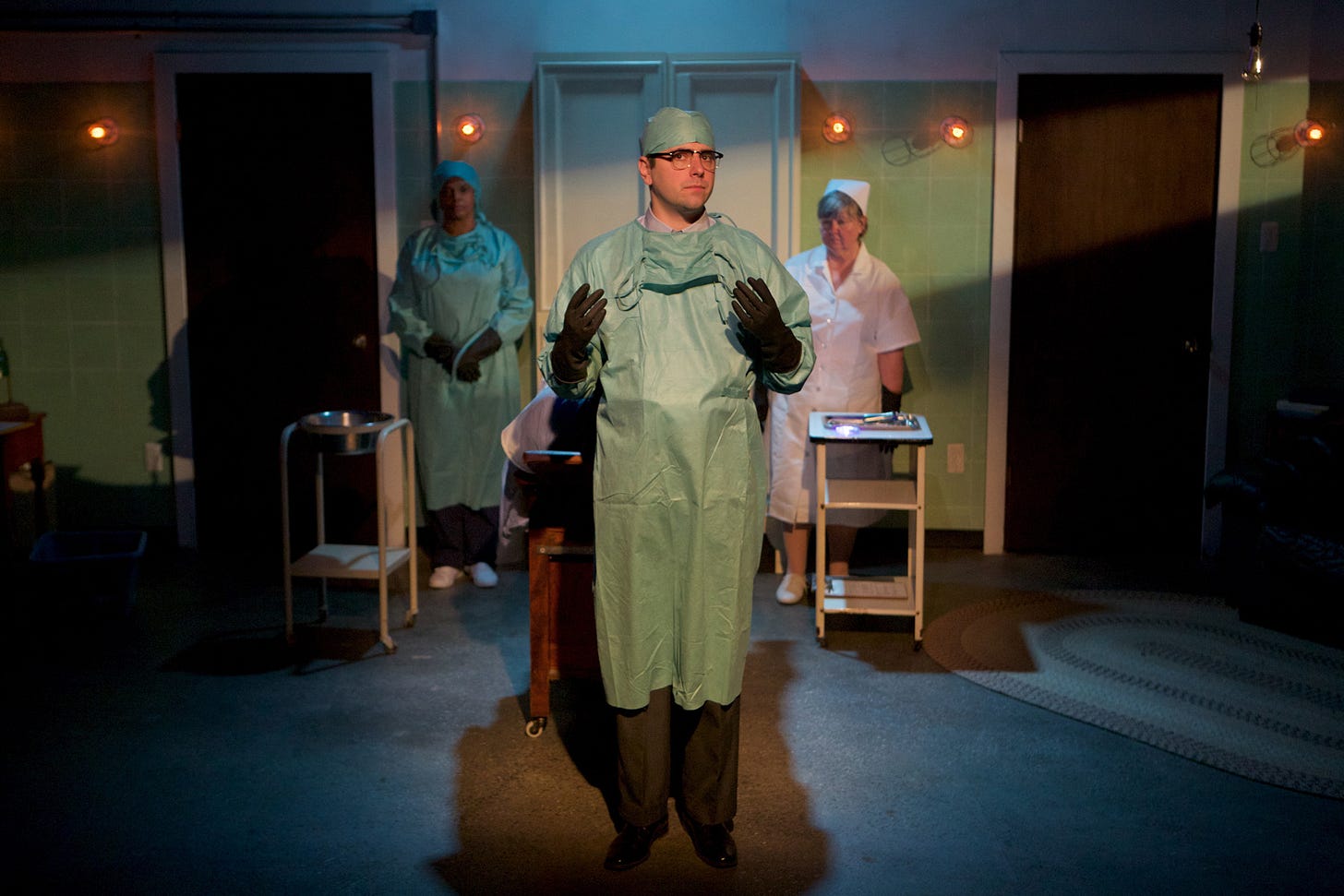 There are thematic ties, certainly, such as touching on the agency granted to (or withheld from) women, and especially women of color, in making decisions about their own health. The little girl's stargazing and the explorer's spacefaring connect to overlapping mythologies about sky gods and our desire to name and see stories in the stars. Riffing on the story of the Pleiades, the traveler deems Orion "the original fuckboy."
Which speaks to another of HeLa's great pleasures: Brooks's ear for canny, raucous dialogue, which comes vividly through in both the Sun Ra-drenched space scenes and the rapid-fire, referential jokes about black Chicago life in the '80s. It's delivered by the cast with verve, too—particularly rising star Haskins. Still, that great humor sits uncomfortably alongside the sober drama of a woman whose body couldn't be her own even as it was killing her. If there's one theme that does tie all of HeLa together, perhaps it's the cosmic unfairness of cancer's impartiality.
---
HeLa
Sideshow Theatre Company and Greenhouse Theater Center. By J. Nicole Brooks. Directed by Jonathan L. Green. With Nicole Michelle Haskins, Deanna Reed-Foster, Ayah Sol Masai Hall, David Lawrence Hamilton, Carolyn Nelson, Ann James, Matt Fletcher. Running time: 2 hours and 30 minutes with one intermission. Through December 23 at Greenhouse Theater Center. Tickets ($20–$35) at greenhousetheater.org.
Photographs by Jonathan L. Green. From top: Ann James and Nicole Michelle Haskins; Nicole Michelle Haskins and Ayah Sol Masai Hall; Deanna Reed-Foster; Carolyn Nelson, Matt Fletcher and Ann James.