Discover more from Storefront Rebellion
Reviews and commentary about theater in Chicago from critic Kris Vire.
Writers Theatre sets a season with no dates
Four productions, directors attached, everything else TBD.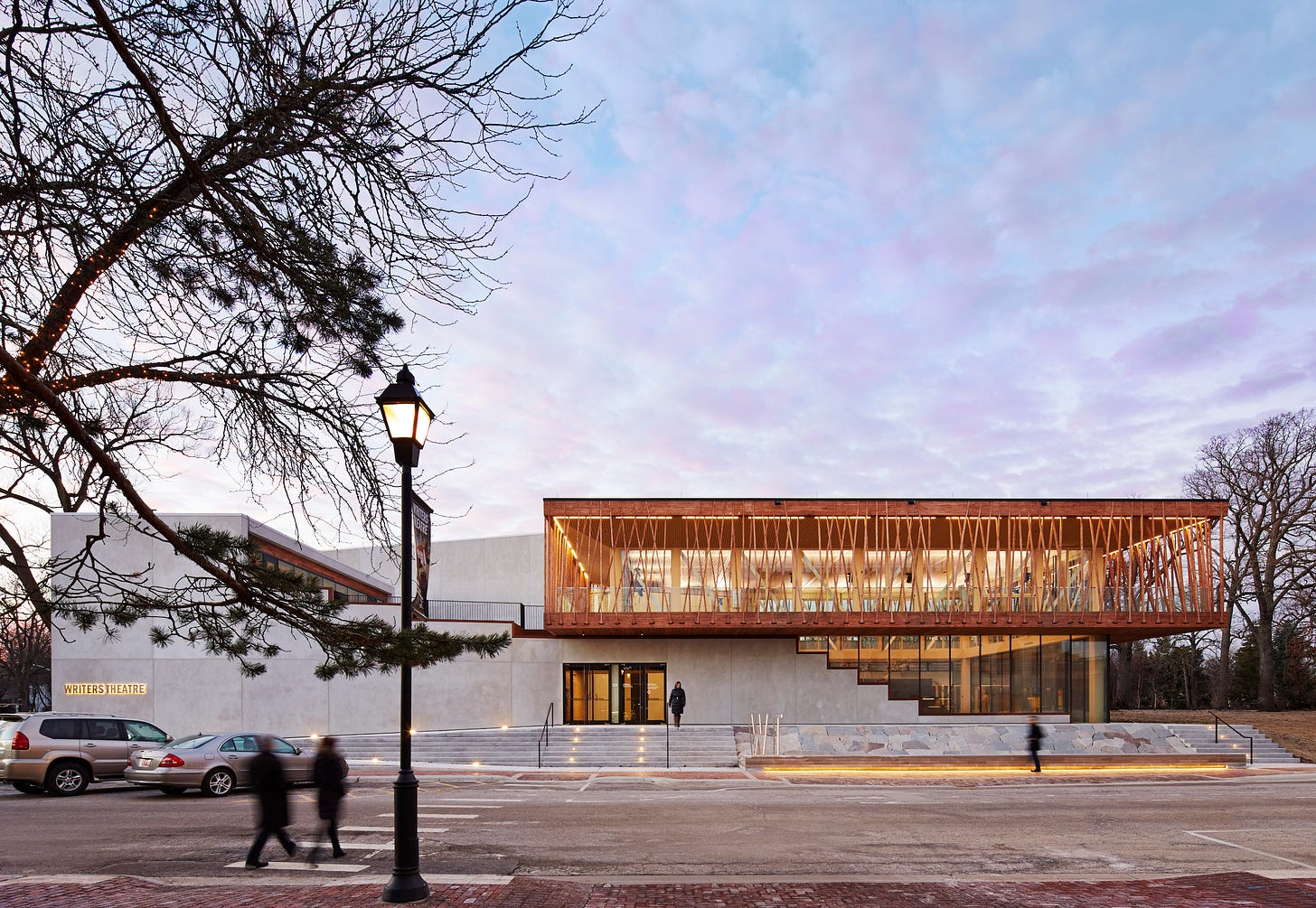 This afternoon, Glencoe's Writers Theatre announced a lineup of four plays for its 2020–2021 season.
What it didn't announce was whether any of the four would actually happen in 2020.
Where many of us might normally use the adjective tentative, Writers is going with adaptive to describe its plan, which also introduces a more flexible, pay-as-you-go "Membership Program" to complement the more traditional "Classic Subscription."
The plays themselves include two world premieres, one popular musical revue and one holdover from the foreshortened 2019–20 season.
One of the premieres is Love & Contracts, a time-traveling comedy about courtship in both 1791 and the present day by New York–based playwright Julia Doolittle, to be directed by Moritz Von Stuelpnagel (Broadway's Hand to God). The other is a new adaptation of E.M. Forster's milestone queer novel Maurice; the adaptation is by Scott Parkinson and will be directed by David Cromer.
Rescheduled from the current season is Anna Ziegler's tennis drama The Last Match, which had been in tech rehearsals ahead of preview performances set to begin on March 18 when the COVID-19 pandemic forced theaters to close. Director Keira Fromm remains attached for the reboot.
The fourth production of the season is Low Down Dirty Blues, the revue by Randal Myler and Dan Wheetman. Felicia P. Fields reprises her performance from the revue's 2010 premiere at Northlight Theatre, with Ron OJ Parson directing.
Further details about the season—including dates for any of the four productions—remain to be confirmed as current events allow. That could very well mean none of the shows will be onstage before the new year. But announcing the lineup—and the new membership program—allows Writers to tap into some much-needed revenue now.
No mention was made in the announcement of new plans for the other production Writers was forced to cancel this spring, the world premiere of Manual Cinema's Mementos Mori.