Discover more from Storefront Rebellion
Reviews and commentary about theater in Chicago from critic Kris Vire.
Can theater harness this moment for anti-racism?
#WeSeeYou and reckonings for Victory Gardens, Second City
I've been thinking a lot about the first time I sat down to interview Jackie Taylor, the force behind Black Ensemble Theater, 14 years ago in her office at the old Uptown Hull House. Right at the start of our conversation, she told me (as she tells everyone) that the mission of her theater was "to eradicate racism."
You can't help but admire the ambition in that statement, and Jackie is 100 percent serious about it; I led my story with it. But I'm pretty sure somewhere in the recesses of my mind in that moment, I must have thought, "Can a theater do that?"
Well, maybe not a theater, and certainly not overnight. But theater, in a broad sense, absolutely can be a vector in the anti-racism fight. It can also perpetuate racism. (It sort of boggles the mind to realize that it was this century when theaters across the country fell all over themselves to produce a play called Race by David Mamet of all people.) And as an industry, theater seems to have a particular habit of benefiting from the bodies and labor of BIPOC artists and workers while undervaluing their ideas, perspectives and needs.
For more on that, let me hand the mic to 334 BIPOC artists from across the American theater.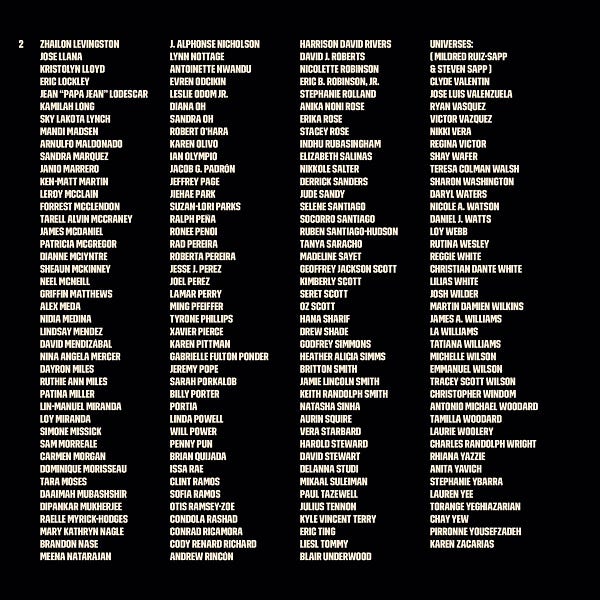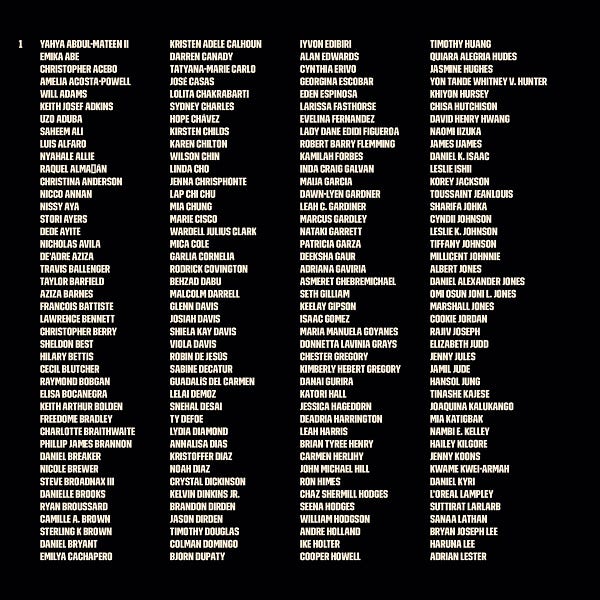 That statement (which can also be found at weseeyouwat.com and downloaded there as a PDF) showed up on the Twitter and Instagram feeds of many of its signatories Monday evening. At the time I'm writing on Tuesday, the associated change.org petition had collected more than 38,000 signatures.
Around the same time on Monday, Victory Gardens Theater announced the resignation of Erica Daniels as Executive Artistic Director, the new role which the theater's board had announced for her just 34 days earlier.
I wrote in this newsletter two weeks ago about the botched rollout of that announcement, the board of directors' opaque process in restructuring the theater's executive structure, and the anger it had provoked among many members of Chicago's theater community, leading VG's ensemble of playwrights to resign in an open letter.
Things only went downhill over the last two weeks. A scramble to repurpose this summer's Ignition festival of new plays, reportedly without getting signoff from the playwrights first, led to all four playwrights pulling their work in another open letter last Thursday. This came alongside other tone-deaf messaging around VG's commitment to diversity and inclusion (the "thoughts and prayers" of the theater industry, as I heard someone say recently). By Saturday, dozens of theater artists organized to meet in front of Victory Gardens and turn the building's boarded-up windows into a message.
After such repeated votes of no confidence, Daniels was likely right to determine that her position was untenable. Board president Steve Miller also apologized for his part in the process, saying in a statement that "I should have listened more to members of the community, as well as to board members who attempted to guide a more equitable and inclusive process." All of which are lessons Miller might have taken from several previous episodes in the long, rocky history between VG's board and its artists. Miller will step down as chair, but remain a member of the board.
Of course, the plywood covering the building wasn't the only backdrop for this action. Over the last two weeks, at the same time that Victory Gardens was tripping over its own feet, the entire country and beyond has erupted into protests over the Memorial Day murder of George Floyd by police officers in Minneapolis, as well as the murders of Breonna Taylor in Louisville, and Tony McDade in Tallahassee, and Ahmaud Arbery in Georgia (and, and, and, and, and…).
The demonstrations against police brutality have, predictably, been met in many cities with police brutality; there's overwhelming, publicly-viewable evidence that much of the violence has taken place was instigated, if not perpetrated, by police.
But there's a sense I'm seeing on social media and hearing in Zoom conversations that something feels different this time. The blatancy of police abuses hasn't quelled the protests—it's made them spread. In all 50 states, in large cities and small towns, and even beyond America's borders, people are gathering day after day to affirm that Black Lives Matter and in some cases to call for defunding or abolishing the police.
That this latest barrage of killings came in the midst of a pandemic that had essentially shut down American social life for two and a half months, rendering millions unemployed and most gatherings off limits, and that it came amid the simultaneous fusillade of cruelty from an openly hostile presidential administration, feels like it's focused our attention. We can't look away, and we have the time.
That's going to mean more reckonings in Chicago theater. Last week, after the Second City joined other theaters (and brands generally) posting messages of support for Black Lives Matter on social media, some of the comedy theater's BIPOC alumni were moved to recount on Twitter their experiences of being othered and unsupported. By Friday afternoon, Andrew Alexander, Second City's longtime co-owner and executive producer, announced his departure from the company. Yesterday, 18 of Second City's most prominent Black alums of recent years posted their own open letter to their social media accounts, detailing the changes they want to see made.
I suspect we'll see more conversations like this in the long stretch we still face before theaters can open again. The work onstage can certainly make a difference; there are studies to show that live theater increases empathy and tolerance in audience members (here's one from my alma mater!). But eradicating racism isn't just a matter of changing hearts and minds, because racism isn't simply individual attitudes or acts, it's a system. And that system is as ingrained in theater as it is in other industries and art forms.
We're 40 years on from the Goodman losing subscribers over a Black Tiny Tim in A Christmas Carol, but we still have theaters relegating playwrights of color to the studio theater or the February slot; casting directors whitewashing roles because they "can't find" Latinx or Asian actors; stories about communities of color being staged by all-white production teams (or directors and designers of color only being hired for Black and Brown stories); white critics bringing up "Black on Black crime" in reviews of plays about police brutality… I want theater to contribute to eradicating racism. But anti-racist work can't just be done onstage, directed at the audience. It has to be backstage, in the rehearsal room, in hiring practices, in audition notices, in training programs, in board meetings and board makeups. The great work continues.