SR review: "A Number" at Writers Theatre
Caryl Churchill's Serlingesque bioethics drama raises a number of thorny questions in a sturdy Writers revival
Caryl Churchill's Serlingesque bioethics drama raises a number of thorny questions in a sturdy Writers revival
Theater review by Kris Vire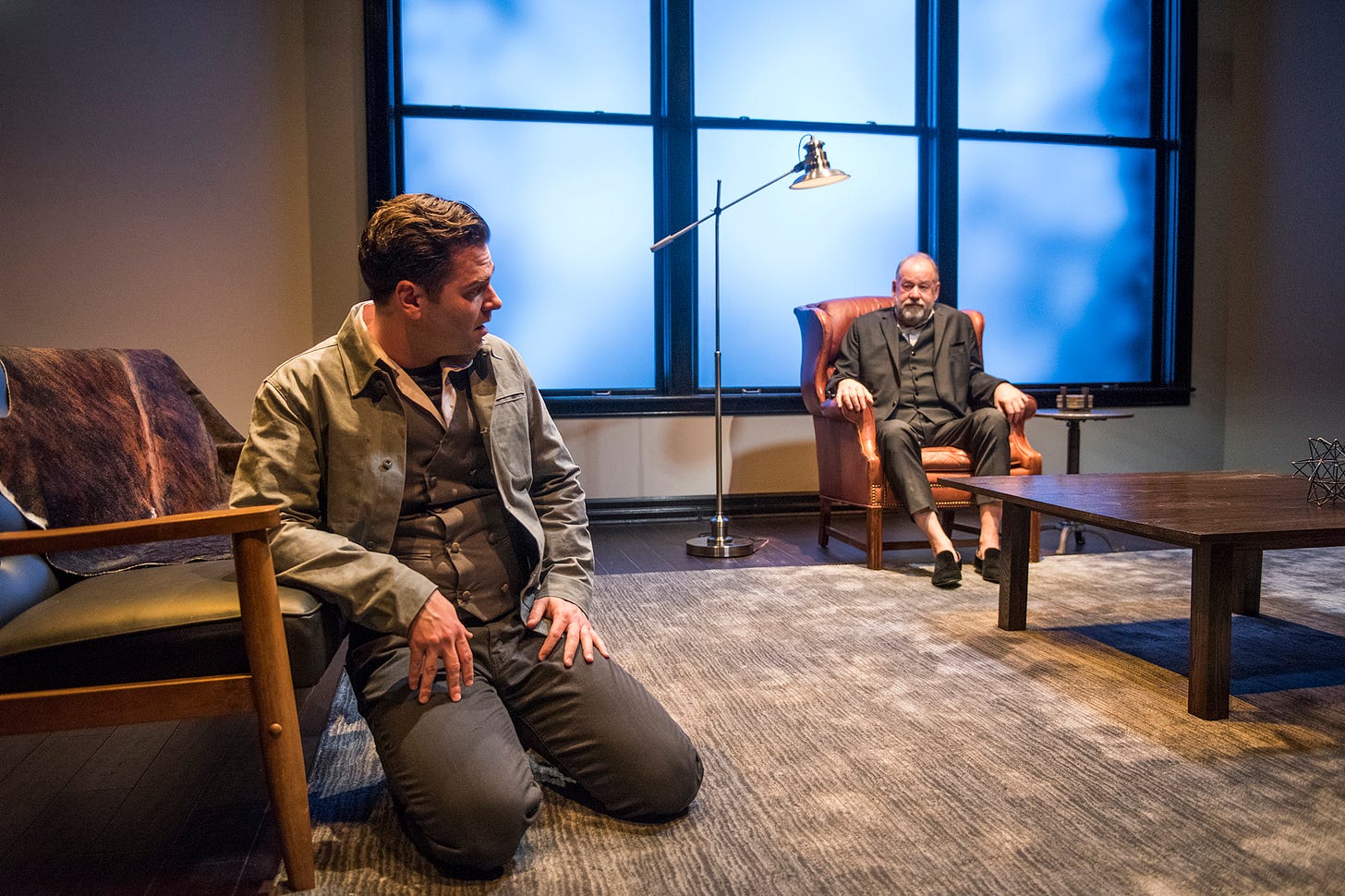 Nate Burger, left, and William Brown
When Caryl Churchill wrote this tight little ethical nightmare in 2002, the media was going full bore on the implications of Dolly, the cloned sheep. In the years since, the distance between A Number's sci-fi conceit and the nonfiction world has continued to shrink. When a father, hearing that his son's genetic material has been used to create identical copies of him—"a number" of them—reacts by trying to put a number on the value of what's been stolen, my mind went to what we've learned in the last decade about Henrietta Lacks, for instance.
But then, the father in this opening scene isn't yet being truthful about his own knowledge of the alleged crime. And Churchill's play isn't really about human cloning per se; it's really about parent-child relations and the endless what-ifs of life's circumstances. Surely almost every parent worries about what missteps they're making, all the ways they might be screwing up their child. Some might even fleetingly wish for a do-over, to be able to start again and this time get everything right.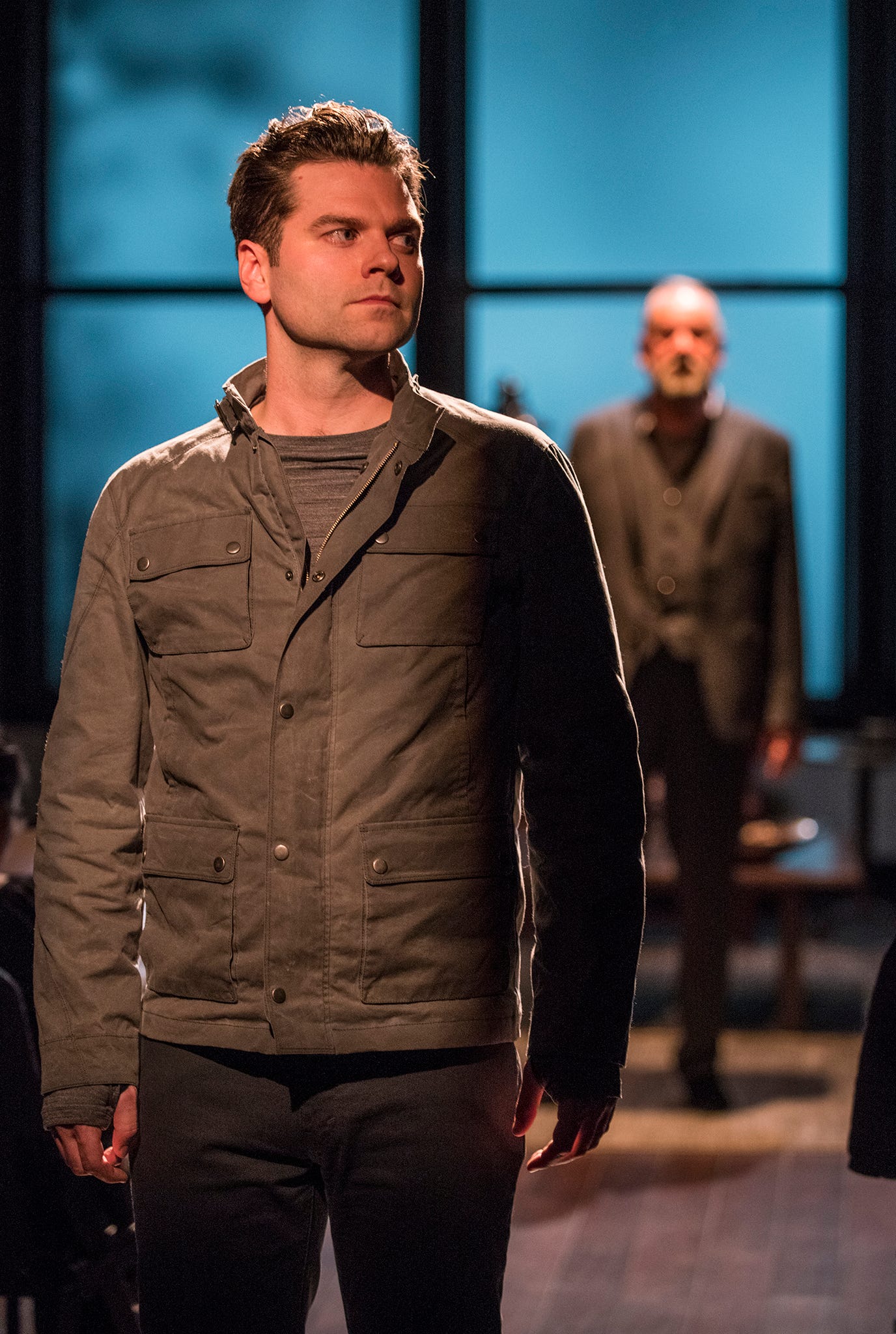 Like an episode of Black Mirror or Jordan Peele's new edition of The Twilight Zone, which premieres next week, A Number imagines technology giving us exactly that chance—and plays out just how horrifying it could be. Robin Witt's production gets Churchill's tricky tone exactly right; the play is even frequently, unexpectedly funny.
And it's a hearty meal for its two actors. Nate Burger subtly but sharply delineates the three identical strangers he portrays: one well-balanced but freshly betrayed, another abandoned long ago and coldly resentful, and a third who embodies the banality of happiness. William Brown's cagey dad must reckon with his own long-ago actions and emotions, revealing a rather chilling ability to compartmentalize. They're the only two actors on stage, but Courtney O'Neill's relatively spare living-room set nonetheless offers seating for several more—a reminder, perhaps, of all the other sons still left unseen.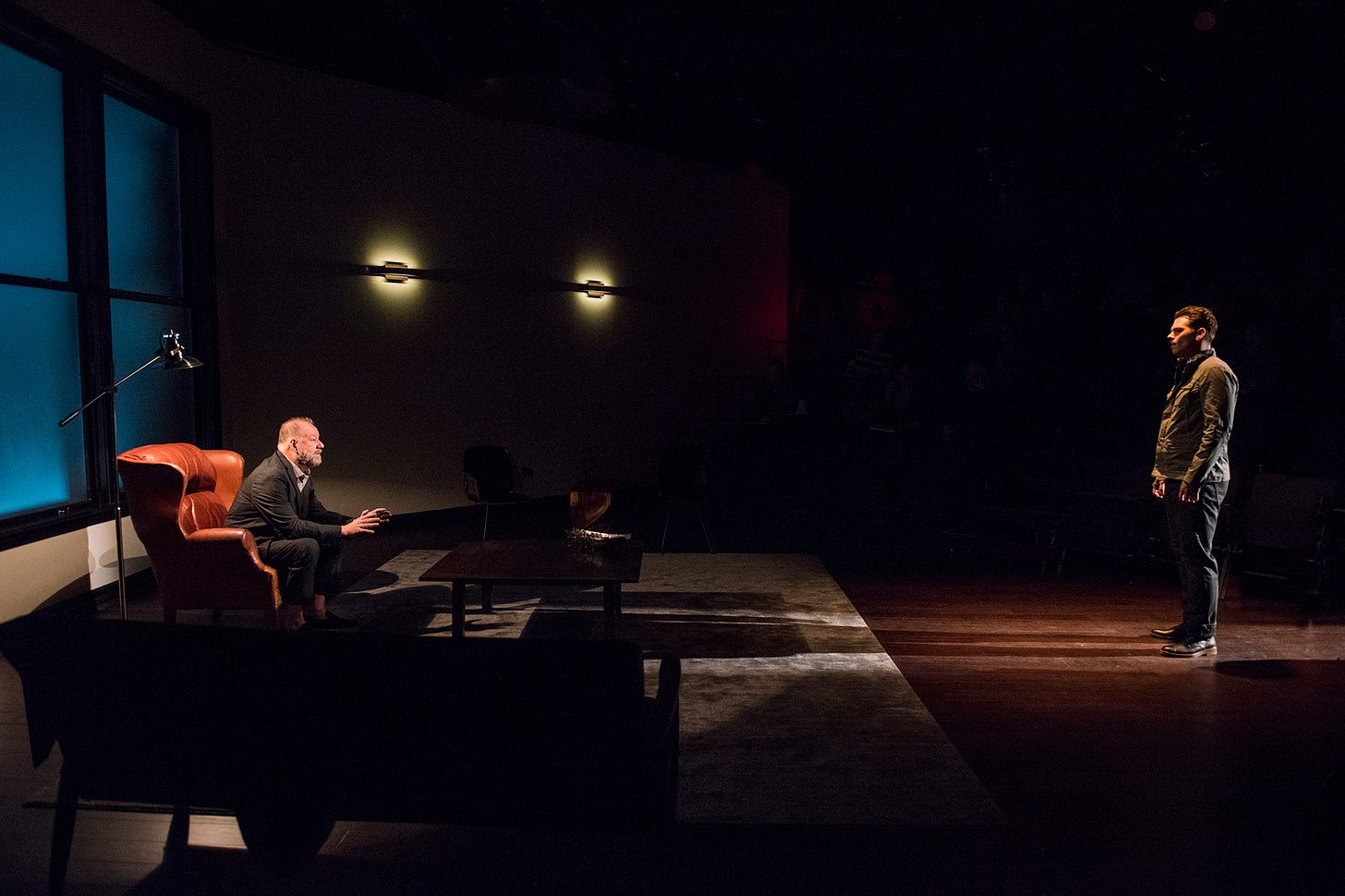 ---
A Number
Writers Theatre (325 Tudor Ct, Glencoe). By Caryl Churchill. Directed by Robin Witt.
Cast: Nate Burger (Bernard), William Brown (Salter).
Designers: Courtney O'Neill (scenic), Mieka van der Ploeg (costumes), Brandon Wardell (lighting), Thomas Dixon (sound), Rachel Watson (props).
Running time: 1 hour 10 minutes; no intermission. Through June 9. Tickets ($35–$80) at writerstheatre.org.
Photographs by Michael Brosilow
---
Thanks for being an early Storefront Rebellion paid subscriber!
If someone forwarded you this email, and you'd like to support independent, ad-free coverage of Chicago theater, you can sign up as a subscriber right now for 20% off the regular price.
Send your feedback and tips to kris@krisvire.com.