Here are the Chicago theater productions you can stream at home this weekend
Some theaters are selling "tickets" to stream new productions, while others offer archived recordings for free.
Last updated: Tuesday, March 24 at 2pm CDT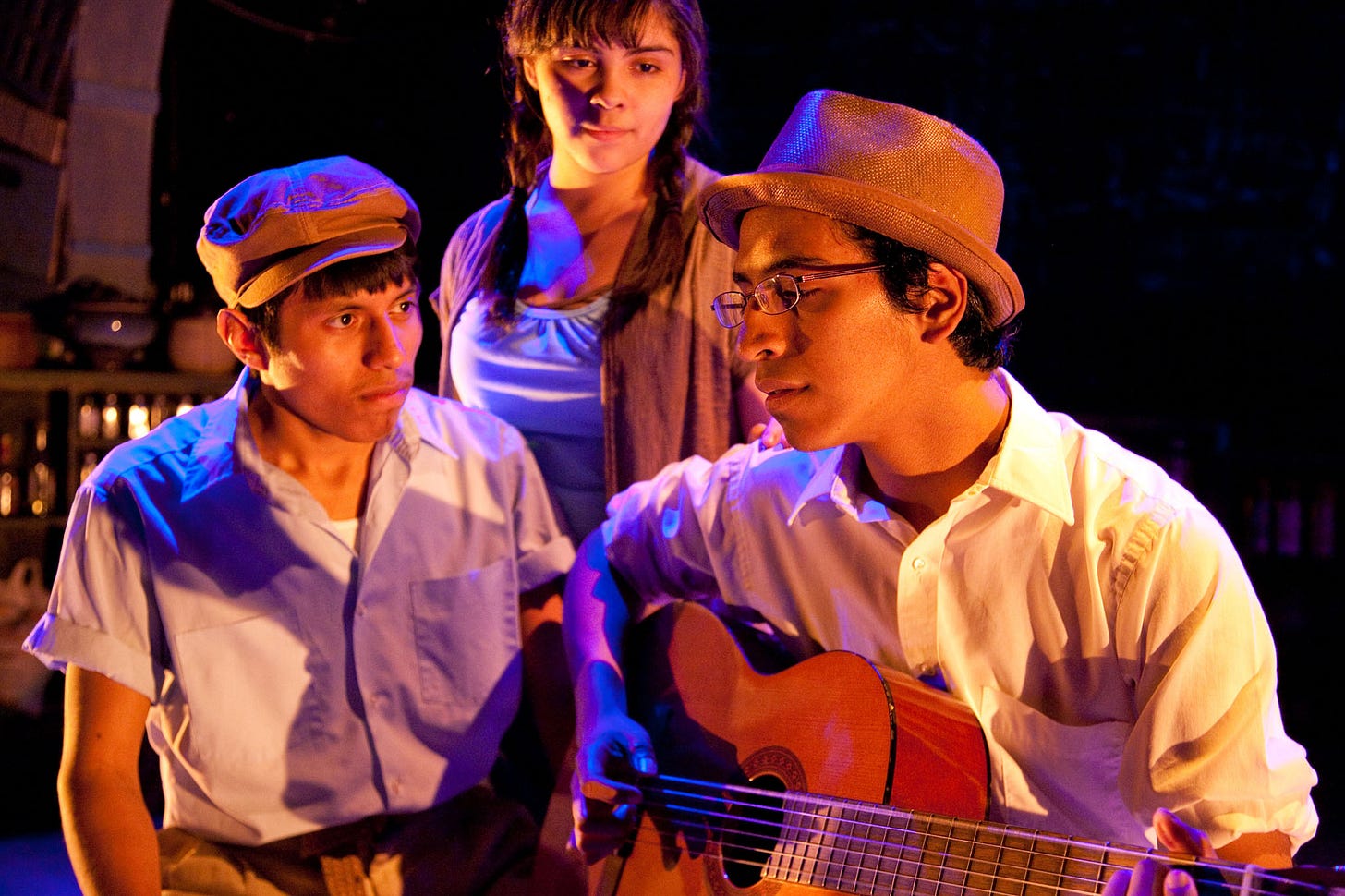 Osblando Antunez, Stephany Perez and Jose Mata in a scene from Albany Park Theater Project's
Feast
, which you can stream at home this weekend for free. Photograph: courtesy APTP
---
Okay, so y'all are not into the open discussion thread feature. Noted.
But with Illinois officially under a "stay-at-home order" from the unexpectedly effective Gov. J.B. Pritzker starting Saturday at 5pm, I do want to round up the streaming options being offered up by Chicago theaters, as more companies are starting to get up to speed. Please let me know of any I'm missing, and I'll add them to the list.
---
Thanks for reading! This is the free edition of Storefront Rebellion, a newsletter about Chicago theater by Kris Vire. Send tips and feedback to kris@krisvire.com, and if you know someone you think would enjoy this newsletter, feel free to forward this to a friend.